SEO Blog: What is it and how does it work?
Learn here with our regular posts on SEO and content marketing
From website audits to on-page SEO and more...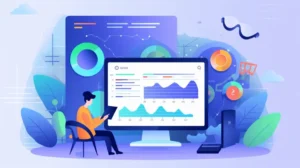 Shopify SEO
Your Shopify store's hidden potential is just an SEO audit away from exploding in 2024.
You're probably tossing and turning at night, wondering why your digital storefront isn't raking in the sales you dreamed of. "Is it me? Am I missing something obvious?" But here's the good news: I'm about to guide you through unearthing those sneaky, hidden opportunities that can turn your store into a sales magnet.
Read More »
Digital Business is a UK-based SEO and content marketing agency with clients in healthcare, manufacturing and home care. We help SMEs who need effective digital business development.
20, Austerby, Bourne, Lincolnshire, PE10 9JG, UK
Lynne Cullen
lynne@digi-business.co.uk
16, Hereford Road, Southport, Merseyside, PR9 7DX, UK
Will Hawkins
will@digi-business.co.uk