Get an SEO Audit for free here...
See how your website performs now in search engines
Start your free SEO page audit
Think about it. Have us check your website SEO.
And, when you are ready to do so, fill in the simple form. We will get back to you immediately.
An SEO audit for free you can understand?
A free on-page SEO audit report?
What is an SEO audit?
"I got this SEO audit for free. I have the report, but I don't know what it means."
Sound familiar?
There are plenty of online tools that offer you an SEO audit for nothing. But many of them are no more than click bait to get your email address. And, we hate that.
What's the answer to SEO audits?
Most SEO checks don't tell you if you have optimised content. They do not give you an indication of the content strategy or how sites rank compared to your competitors.
Moreover, check-up reports are often a load of gibberish. Most people don't understand them. Some reports from the free audit tools are difficult to read and interpret. And we do SEO all day, week after week.
It is another tool that gives decent, honest and hard-working SEO agencies a bad name. What's the answer?
A bespoke on page SEO report
We'll provide you with a report you can understand using our SEO audit tool. It involves an SEO site checkup.
We'll give you insights into what you can do to get more visitors. We'll provide action items you can implement immediately yourself.
We also give you a snapshot of how to optimise your content with a mini content strategy plan. After all, you'd expect this from content marketing specialists.
Your on-page SEO audit will include not only details about your website and content. We can also give you insight into your social media.
If you want a more detailed strategy for your website than our mini-strategy, there is a catch…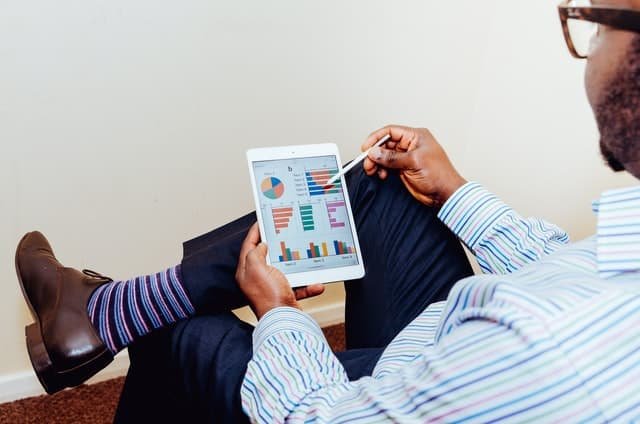 We need more data about your website
To enable all this, you only need to give us read-only access to your Google Analytics account. We understand you may be uncomfortable to allow us this access.
​And, we ask for some information about your business to understand if we're a good fit for you.
But the reality is most audits don't help you much. That's because of a lack of data.
To give you a helpful report, we need more data. We can only get so much from an external scan of your website.
The same applies to your social media accounts. The more access you can give us, the more advice we can give.
This is a high level of trust we are asking for. But, that's what we're about – trust, honesty and transparency.
We are willing to sign NDAs to give you an assurance that we will treat your information confidentially. We will anyway, but we want you to be confident that we will.
The free audit
An on-page audit check you can understand
Simple action plan
Simple action items to make immediate changes to your website.
A mini-content strategy
A mini-content strategy to illustrate how you can compete
No pushiness
We know you're making tough decisions about your marketing. We won't push…
Frequently Asked Questions on SEO Audits
How much should I pay for an SEO audit?
An SEO audit is an important part of any online marketing strategy. It can help you identify and fix any potential problems with your website that could prevent you from ranking high in search engine results pages (SERPs).
The cost of an SEO audit can vary depending on the size and complexity of your website, as well as the level of detail that you require. However, a basic audit should start at around £500. If you have a large website or ecommerce store, you may need to pay more for a comprehensive audit.
When choosing an SEO auditor, ask about their experience and qualifications. You should also ask for a detailed proposal outlining what is included in the audit and what the final cost will be.
Make sure you understand exactly what is included in the audit before you agree to anything. A good SEO auditor can give you a clear idea of what they will be looking at and how much it will cost.
What does our free SEO audit tool check?
SEO audits can cost a lot of money, but our free tool can help you check your website for common problems for free.
SEO audits are an important part of any website's health, as they can help you identify and fix potential problems that could impact your search engine rankings. However, they can be expensive to get done, and many small businesses can't afford to pay for one.
Our free SEO audit tool can help you check your website for common problems that could impact your search engine rankings. Simply enter your website's URL into the tool, and we'll run a scan of your site. We'll then provide you with a report that includes actionable steps to improve your website's SEO.
The report will cover the following topics:
Site structure
Content
Meta tags
Keywords
Backlinks

Take advantage of our free SEO audit tool today and start improving your website's search engine ranking!
How do I use your SEO analysis tool?
You simply enter your domain name, your own name and email address into the form. We'll do the rest.
There is no set price for SEO audits, as they can vary in size and scope. However, our SEO analysis tool provides a helpful guide to improve your website's search engine ranking.
If you're looking for an estimate, we typically recommend budgeting around £1,000-£2,000 for a comprehensive SEO audit on websites with high visitor numbers and transactions. However, this can vary depending on the size and complexity of your website, as well as the level of detail you're looking for.
All our initial SEO audits are free using our tool. All you need to do is enter some simple details.
If you have any further questions about our SEO analysis tool or how much an SEO audit might cost, please don't hesitate to contact us. We'd be happy to provide you with a customized quote based on your specific needs.
Are you ready for your check?
Digital Business is a UK-based SEO and content marketing agency with clients in healthcare, manufacturing and home care. We help SMEs who need effective digital business development.
20, Austerby, Bourne, Lincolnshire, PE10 9JG, UK
Lynne Cullen
lynne@digi-business.co.uk
16, Hereford Road, Southport, Merseyside, PR9 7DX, UK
Will Hawkins
will@digi-business.co.uk