5 Signs You Need a New Financial Services Content Marketing Agency
If you want your website to generate more revenue, read this article. We'll explore the basics of getting started with search engine optimization. Learn more!
Choosing a content marketing agency for your financial services business can seem daunting, but it's worth the effort in the end.
Working with an experienced digital marketing agency will save you time. That's especially true if they work in the financial services sector. Their experience in your industry will hasten your marketing strategy. You will get quality content quicker, and it will help your brand online.
Once you have chosen an agency you work with, it does not mean you are stuck with them forever. If they don't deliver the content and results you expect, you don't have to continue working with them.
That being said, it can be tough to work out when you should leave your agency, and when you should stick it out.
This post should help you understand when it's time to find a new agency to help your financial services company achieve its content marketing goals.
Your Current Agency Doesn't Offer All The Services You Need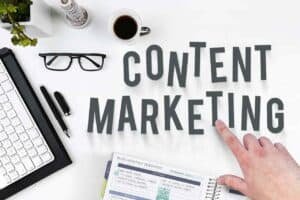 Online marketing is a broad market, encompassing many sectors, including search engine optimisation (SEO), content writing, social media management, PPC, inbound marketing and much more.
If your current outsourced marketing team can't provide you with all the services you expect, then you should consider finding a provider that can help.
By working with one marketing company, you can save time and money and ensure you still get support building and managing your online marketing strategy.
They Don't Have Experience Working With Financial Services Companies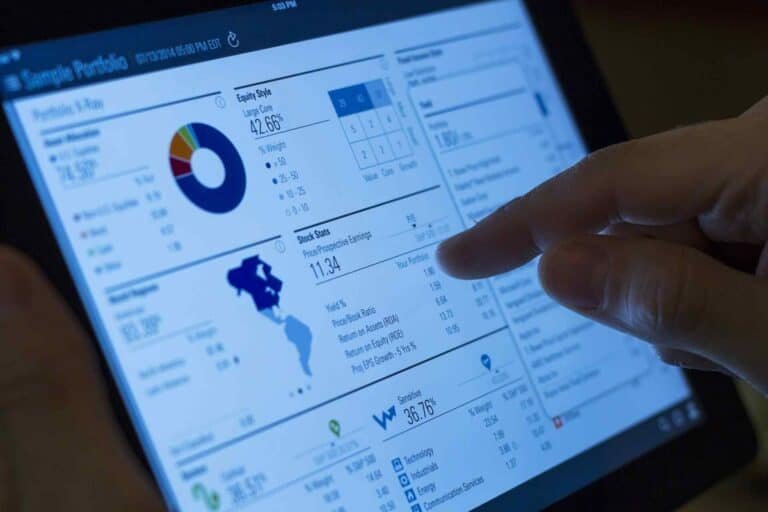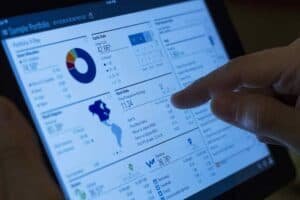 The financial sector is competitive and regulated. There is a lot to learn about the Financial Standards Authority's guidance, the Advertising Standards Authority and its guidelines for promoting financial products. Or, there is likely to be a sector-specific governing body, where financial services providers have many regulations to abide by.
When you work with an insurance website SEO services agency, you need to ensure they have experience in your sector, and meet your requirements. With the increase in Fintech companies, there's also demand for specialist marketers with financial services marketing experience.
If they write social media posts or blog content that gives out advice that's not compliant or accurate, it's a problem. And, you could find that you have to spend significant time correcting their work.
Additionally, if a piece of information or advice is overlooked or uploaded without your approval, you might find your company facing scrutiny or even a penalty.
As such, you need to find an insurance SEO services company that you can trust. It's important to create high-quality digital marketing content and SEO campaigns that are compliant. And, it must meet your target audience's expectations.
It's important to trust their keyword research, SEO strategy, and digital marketing campaigns. And, the insurance marketing services you expect if you partner with them.
If your insurance agency serves a specific region, it's important for your business to show up in local searches. Google My Business is your friend, and you need to be prominent in your market. SEO for insurance agents, or other financial services business, needs specialist knowledge and experience.
When you choose a financial services content marketing agency, it's important they are up to date with the latest regulations and developments throughout the financial services and insurance industry sector. And they adapt as required.
As such, your potential customers will know that you're a trusted provider of financial services.
You Don't Get The SEO Results You Need
SEO and digital marketing can be tough to quantify. Sometimes techniques, including link building and email marketing, can require trial and error. And, you need to market for your business for the long term too.
As such, you must ensure that you set KPIs for every campaign you commission from your content marketing provider.
If they cannot achieve these KPIs or provide tangible results that drive growth for your website and business, you should consider finding an insurance SEO company that can.
Taking a result-driven approach to SEO and content marketing is vital, so that you get the best possible return on your investment.
Growing your brand awareness is difficult to measure. But, most businesses need lead generation as an important part of their marketing plan.
Yet, it's common to hear about marketing strategies which fail. No matter how much time you spend on content creation, including:
infographics,
social media marketing,
white papers,
a case study or web design,
It's a huge waste of resources if it fails.
And, many content marketing agencies start campaigns without testing each stage of their funnels to see if it all works before they launch.
You Don't Receive A Personal Service
Hiring a content marketing provider isn't only about the results they bring, but also about the service you receive.
If you don't get a personalised service tailored to your needs, you could find that you spend more time editing your content and dread receiving your agency's updates.
You might find that your digital marketing provider can't give you a service tailored to the needs of financial services businesses. As such, your content marketing strategy doesn't meet your requirements or expectations.
Alternatively, they might not send enough updates, or neglect their email automation, so you don't get the personal assistance you want.
High-quality customer service and a great user experience from a content marketing agency are key. You need to feel supported and able to trust them.
All customers are individuals, so you should expect courtesy and respect. A personalised service tailored to your unique needs, so that you always feel like a valued customer, not just another number, is a measure of an agency's quality.
You're Not Using A Financial Services Content Marketing Agency At All
Providing financial services to your clients, and staying up to date with the latest developments in your niche, takes a lot of time and commitment.
As such, you and your team probably don't have much extra time to build and action a marketing strategy that will help you build your company's online presence.
That's why you need to consider outsourcing your content marketing and SEO. With the help of an experienced outsourced agency, you could generate new leads, grow your website, and expand your business.
If you're looking for impartial, expert digital marketing services, contact Digital Business.
Our services range from completely managed SEO services to individual solutions and campaigns, including Pay-Per-Click advertising, backlink building, conversion rate optimisation and much more. We can personalise your campaigns to meet your goals and drive your business forward.
Our team can talk about your challenges. And we'll help you get your financial services business on the road to digital marketing success. Reach out to us today.