What is a Good SEO Strategy 2022? What Marketers Need to Know
In this blog post, we will discuss some of the most commonly used steps. And how they could be implemented in a good SEO strategy.
The first question you should ask yourself is what are your SEO goals? Do you want to improve rankings, increase traffic or both?
Once you have identified which SEO strategy will help achieve your SEO goals, the next step is to identify which tactics will help. There are many SEO tactics that can be applied for various SEO strategies.
1. What is SEO and why does it matter to marketers?
Search engine optimization or SEO is a marketing strategy that helps your website rank higher in search engine results for high search volume keywords.
You can achieve this by optimizing certain site elements. These might include web copy and meta tags, to ensure that they contain the necessary keywords.
An efficient SEO strategy takes into account keyword research. The aim is to ensure that your website ranks for short and long-term keywords related to your business topic.
For example, a bakery's SEO strategy would focus on SEO strategies around words such as "cakes," "pastries" or "baked goods." You could work on SEO strategies around phrases such as "best bakeries in Seattle".
Once you have a clear understanding of which keywords you want to target, you can start integrating them into your web copy. Your meta tags must also be optimized, as well as any pages or posts that contain those targeted keywords and phrases.
For example, if you want to rank for the keyword "best bakeries in Seattle", some on-page SEO best practices would include including this phrase in your meta tags or page title tags, and optimizing your content around that topic.

In addition to on-page SEO strategies, marketers should focus on off-page SEO strategies.
Off-page SEO is equally important in achieving your SEO goals. You need to focus on building high-quality backlinks with anchor text from trusted sites that link to your website.

You can do this through guest posting, or customer referrals. And networking with other relevant businesses in the area to you as a local business (such as local wedding caterers).

Marketers should also use social media marketing to promote their business. This can be done by creating a Facebook page for your bakery, sharing images of customers you have hosted Seattle events, and posting links back to the website.

SEO is an ongoing process that takes time and effort to achieve successful long-term results. It will be worth it if marketers pay attention to the basics of SEO and implement a good SEO strategy.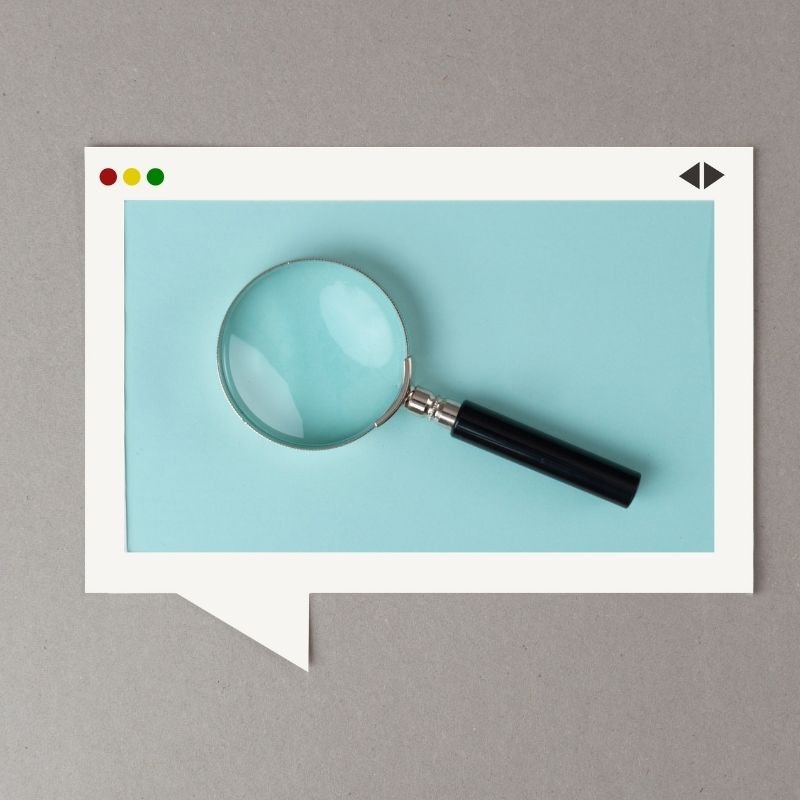 2. What makes a good SEO strategy?
An effective SEO strategy contains a series of SEO objectives, strategies and tactics. The SEO page rank system can also help determine which SEO strategies to use.
Every website must have a plan to improve your search engine rankings. And stand out in the top 10 search engines: Google, Yahoo!, Bing, AOL, Ask.com, Twitter, Facebook, Myspace, Reddit and YouTube. SEO strategies that are more effective for one website may not be the best SEO strategies for another.
SEO efforts and SEO tactics depend on your budget, business content, competitors in the market you are targeting, etc. It is important to analyse each aspect before planning an SEO strategy, because they all contribute to SEO success.
Also, your SEO efforts and SEO tactics must be in line with the SEO objectives. And the SEO goals of your business or website that you are targeting. For example, if the SEO goal is to attract more customers through search engines, it will make no sense to buy banner advertising.
If you are not sure which SEO efforts and SEO tactics will work best for your website, consider hiring an SEO consultant or SEO company. They can help you determine the right SEO strategy for your business.

Sometimes, this process of defining a solid SEO strategy can be lengthy, but planning is critical to SEO success.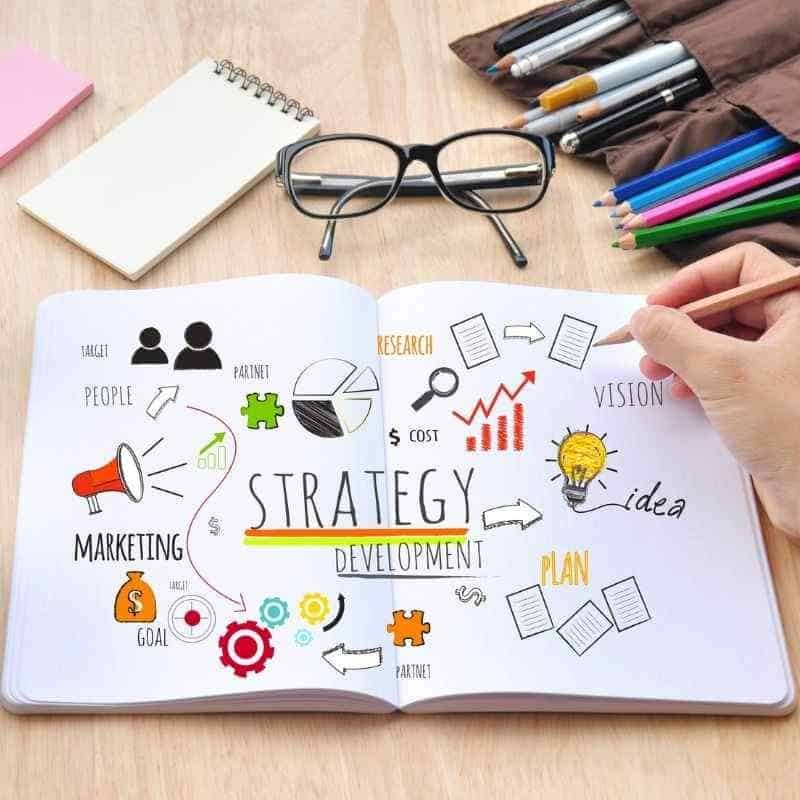 What are the best SEO strategies?
Search engine optimization is a content marketing technique that once executed properly, allows you to be in first place for your target search term. This page will then become your landing page.
Here's the first step:
Know who your target audience is
This may seem like an obvious start, but many companies often overlook the most important SEO strategy: know the customer!
All SEO strategies require understanding who your potential customers are. And what they are looking for on Google's search and other major search engines.
Once you have understood this crucial element of SEO planning well, what SEO strategies you should implement is much clearer.
How To Achieve It: Step one is to create buyer personas. These are essentially descriptions of your ideal customer based on location, demographics, and specific SEO goals. These personas should be used as a basis for any SEO strategy you want to use.
This will ensure that it is in line with the SEO goals to which your target audience aspires.
For example, if you are a local business based primarily in Harrogate and York, it makes little sense to use SEO strategies that would work for companies targeting potential customers across the UK.
To determine which SEO strategies you should use, you must understand who your customer is and where they are. Plan accordingly using SEO tactics that meet their needs, while increasing the likelihood of conversion. It makes sense to look at how visitors navigate around your website too.

This is part of their 'user experience'.
If a potential customer is looking for SEO company York, he is likely to hire local SEO services in York itself.

That means you should choose SEO strategies with this ideal customer persona in mind. Understanding what type of information your customer is looking for is known as 'search intent'.
Another SEO strategy that should be used in this SEO plan is to include long tail keywords. These are SEO terms, or search queries, with more than three words.
Using SEO strategies, such as content marketing and linking, can ensure that you rank for these specific search terms. You use them in your blog posts and other web pages.
Don't forget the 'technical SEO' of your website within your strategy too. How quickly your website loads is an important consideration.
What's The Next Step?
Using SEO tactics to appear in SERPs for your targeted SEO keywords is only the first step. The next step in an effective SEO plan is to ensure that you can convert traffic to customers through SEO strategies. These could include social media marketing and PPC ads through Adwords or similar SEO platforms.
SEO planning is a continuous process. Marketers must ensure they consistently use SEO tactics to achieve their goals throughout the year.
Why Is It Important?
SEO has become a crucial element of marketing in today's world. A significant proportion (48%) of all traffic comes from organic SEO searches in search engines such as Bing or Google.
In the past, you could implement your SEO plan once, and then forget it for months at a time, without having a major impact on the results of SEO ranking.
With changes in Google's ranking factors of websites, however, SEO strategy is now more important than ever. This is because it must be constantly used to improve SEO ranking results.
An effective SEO plan ensures your website is constantly optimized with SEO tactics. This will mean you can reach a wider audience. And increase traffic on your website without having to pay for ads or rely solely on search engine optimization.
What Marketers Need To Know When Planning An SEO Strategy
If you are wondering what an SEO strategy should look like, the content you should think about depends on what your SEO goals are. Most marketers will tell you that their SEO strategy is to increase visibility in different SEO markets. And to get organic SEO traffic.
The SEO strategy of the few other marketers is to use SEO to boost revenue. If you want more SEO traffic, it may be helpful to use SEO to increase conversion rates for your site.
There are many types of SEO objectives that marketing campaigns can achieve. Some examples are increasing visibility in your markets. Or increasing SEO traffic to your site, and using SEO to increase conversion rates for your site.

SEO objectives can vary from one marketing campaign or SEO strategy to the next, depending on what is targeted by that particular content or SEO marketer.
Some marketers need to increase visibility in SEO markets. Others use SEO to get more organic SEO traffic for their site. There are many reasons why people choose specific SEO strategies and what they want from them.

Examples of types of SEO objectives include increasing the number of visitors to your site. Or, increasing SEO traffic for a particular market or region, and using SEO to increase conversion rates for your site.
3. What are the benefits of having a good SEO strategy in place?
A good SEO strategy is important for a company to establish. Having an SEO strategy has many advantages.

One of the clearest advantages of SEO is increased traffic. For any company, SEO means increased visibility. This leads to more visitors coming in and looking at what you have to offer. This leads to more potential customers for your product or service.

Another advantage of SEO is that it also increases leads for your company. It will bring in qualified leads when they are looking for what you offer. If SEO works, you will notice an increase in conversions when they turn into buyers. This will lead to an increase in revenue.

A SEO strategy has many benefits that help every company grow and attract potential customers.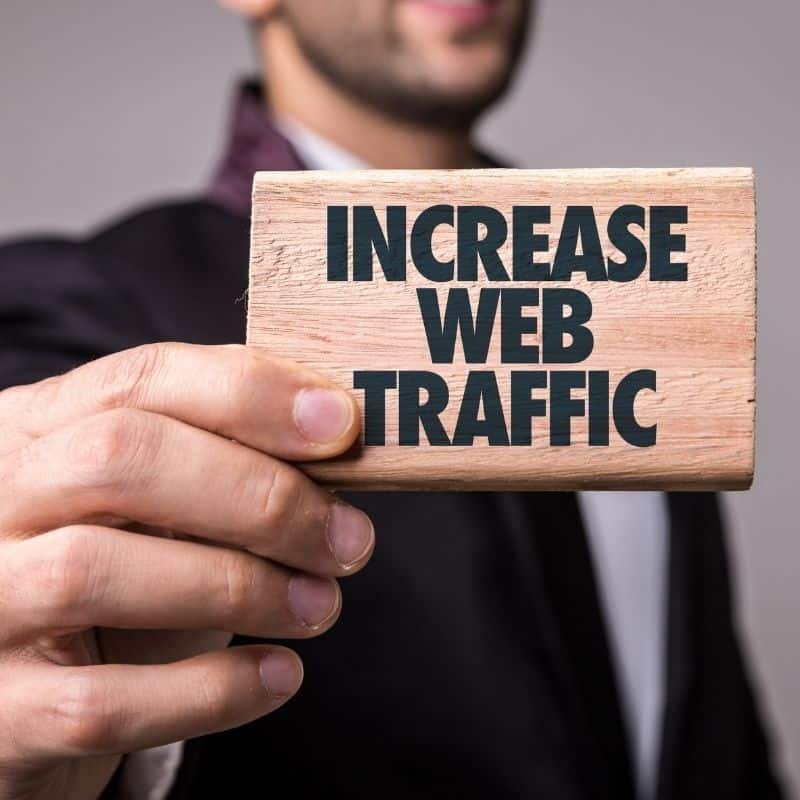 4. Why should you use Google Analytics when developing your SEO plan?
Google Analytics is one of many excellent SEO tools to use when developing your SEO plan. You can use it to find out what people are looking for. And how they behave when they are on your site. The information in Google Analytics can help you understand which SEO tactics will work best for your business.

Data analysis is one of the most important tools in SEO. It helps you understand which SEO tactics will work best for your business. And which SEO metrics will improve with SEO tactics.

It is also important to remember that SEO is not only about search engine optimization tactics. It's also about better understanding your audience and providing content they want to read.

Start your SEO strategy by understanding your audience. Use Google Analytics for SEO tactics and SEO metrics to help you understand what SEO works best for your website. Make sure you plan all SEO initiatives before you start them, so you can track their success over time. SEO requires hard work, but it is important if you want to get more traffic to your site.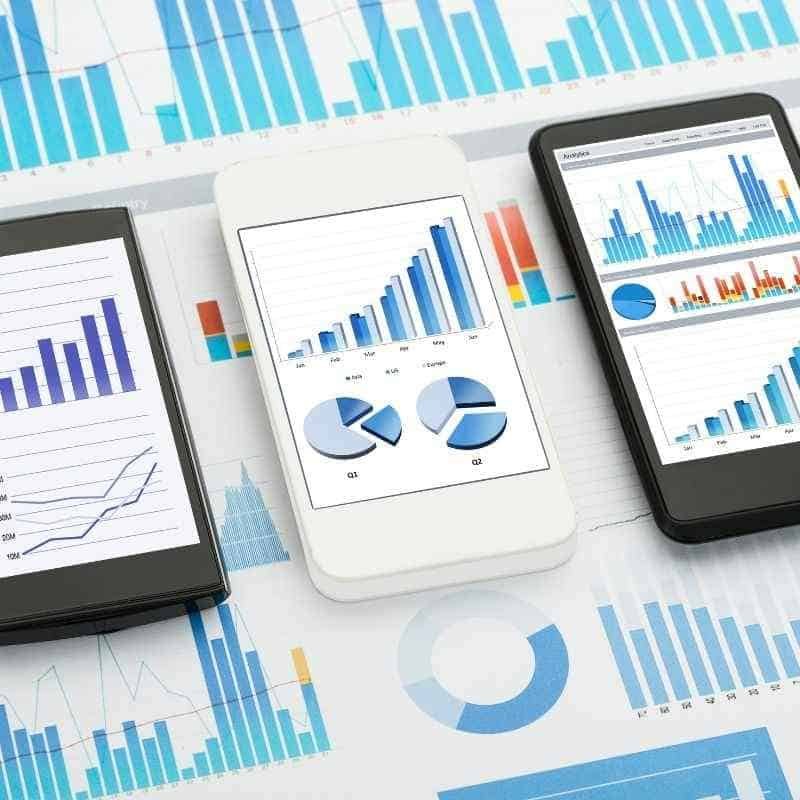 5. How can you measure if your plan is successful or not?
The key to measuring SEO strategy success is to consider the SEO metrics agreed on as important for SEO. Examples of SEO metrics could be SEO traffic, time on the site, keyword ranking, page rank, conversion rates and SEO ranking.
For example, SEO traffic could be measured by the number of unique visitors to a web site. Time on site could be measured as how long someone reads an article or spends viewing a page.
Page rank is Google's method of measuring the importance and authority of certain pages within its indexing system (Google.com). Ranking is a metric that compares the SEO metrics of one website with those of another.

Conversion rates could be measured as conversions from SEO traffic, such as sales or signing up for a newsletter.
How is SEO content measured?
SEO content is measured by the number of times it is shared, linked to or mentioned by search engines. In this way, your content is easier to find and read, which ultimately leads to SEO success.

SEO results are often not linear over time, making it difficult to project things like SEO traffic or sales expectations. Knowing whether something works can be a challenge when there is a delay in SEO.

For example, SEO content can be referenced by someone else and shared on social media or linked to another website. This increases your search engine rankings and generates SEO traffic through those other means.

SEO-rich articles help with SEO results, because they give you more chances of SEO success and SEO traffic.
6. Who should be involved in creating an effective SEO strategy for your business?
Each department in your organization should have input on its SEO needs. For example, the CRM team may have a different goal than the marketing team. In general, people responsible for managing organic traffic, including webmasters and search marketers, are typically aware of the SEO strategy.

They can contribute many insights into this issue.

It is also important to think about how SEO relates to other aspects of marketing. SEO, for example, is often mentioned as a component of a comprehensive digital strategy. It often includes the development of social media content and pay-per-click campaigns.

SEO affects both organic traffic from Google results pages and paid clicks from online advertising.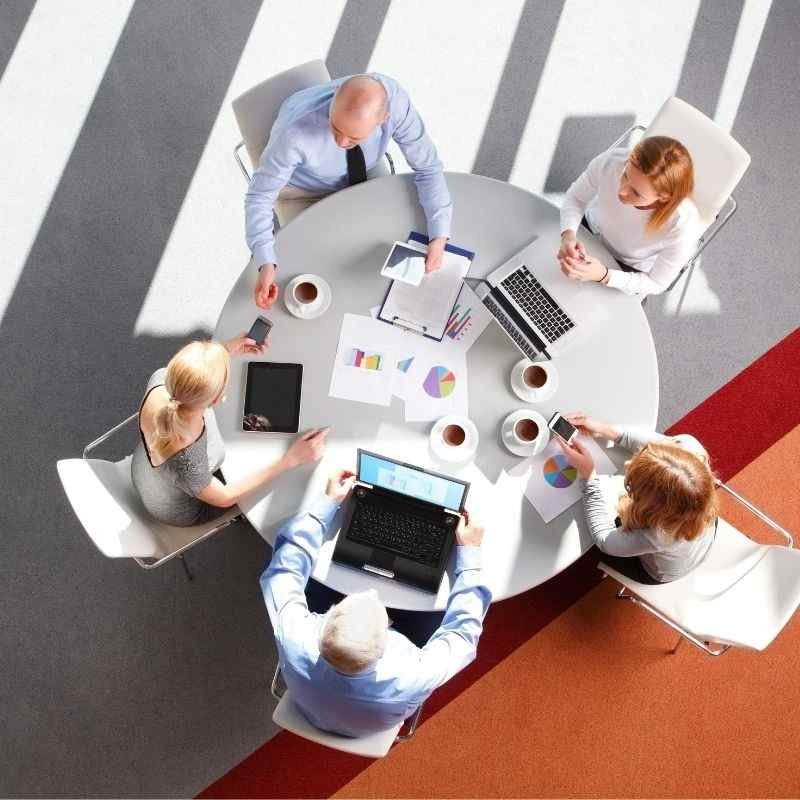 What is a successful SEO strategy? It comes down to...
When it comes to SEO, a good strategy is not only about keyword research and content creation. It is also about understanding the needs of your target group, their preferences for how they want to consume information. And what questions you can answer with your content, and more.

A successful SEO strategy takes into account all these factors. It will help make sure you do not miss any potential opportunities to rank higher on search engine results pages (SERPs).

If that sounds overwhelming, or if you need help with an effective SEO plan for your business, contact us today!

Our team has worked with many companies like yours who need additional help to implement our services to achieve their goals.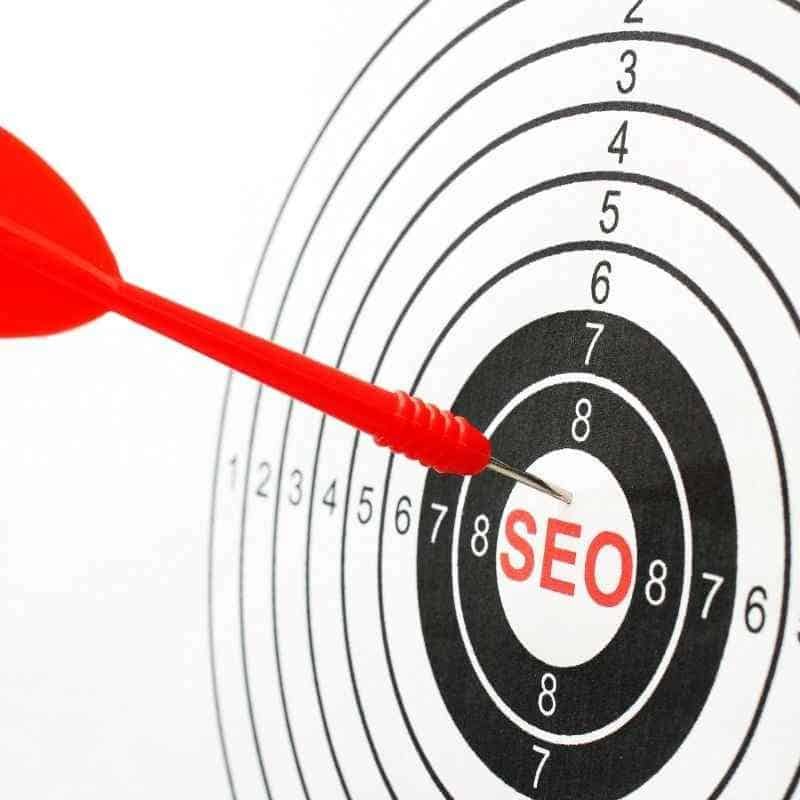 What's your SEO strategy?
If you need help with your SEO strategy, we can help you get it right so it will support your business obejctives.
Digital Business is a UK-based SEO and content marketing agency with clients in healthcare, manufacturing and home care. We help SMEs who need effective digital business development.
20, Austerby, Bourne, Lincolnshire, PE10 9JG, UK
Lynne Cullen
lynne@digi-business.co.uk
16, Hereford Road, Southport, Merseyside, PR9 7DX, UK
Will Hawkins
will@digi-business.co.uk