Elevate Your Local SEO Game: Optimise Your Google Business Profile for Success
Picture this: You run a small enterprise, and you know the potential of the internet to bring in more local customers. But you're worried.
Traditional advertising just isn't cutting it, and you're not sure how to make the leap to online marketing.
You're not alone. It's time to shift gears and elevate your local SEO game by optimising your Google Business Profile. Ready to dive in? Let's begin.
Why Your Google Business Profile Matters More Than You Think
Did you ever search for your venture's profile on Google and wonder why it's not showing up on the first page? Or worse, not showing up at all? You're not alone. That's where the Google Business Profile steps in.
This powerful tool can make or break your online presence, helping you stand out from the competition and connect with potential customers.
Think about it: when someone searches for a product or service in your area, they're likely to see a list of local businesses on Google Search and Maps. Yours should be among them, right? Absolutely!
Optimising your Google Business Profile makes sure your outfit is visible and attractive to those searching for what you offer.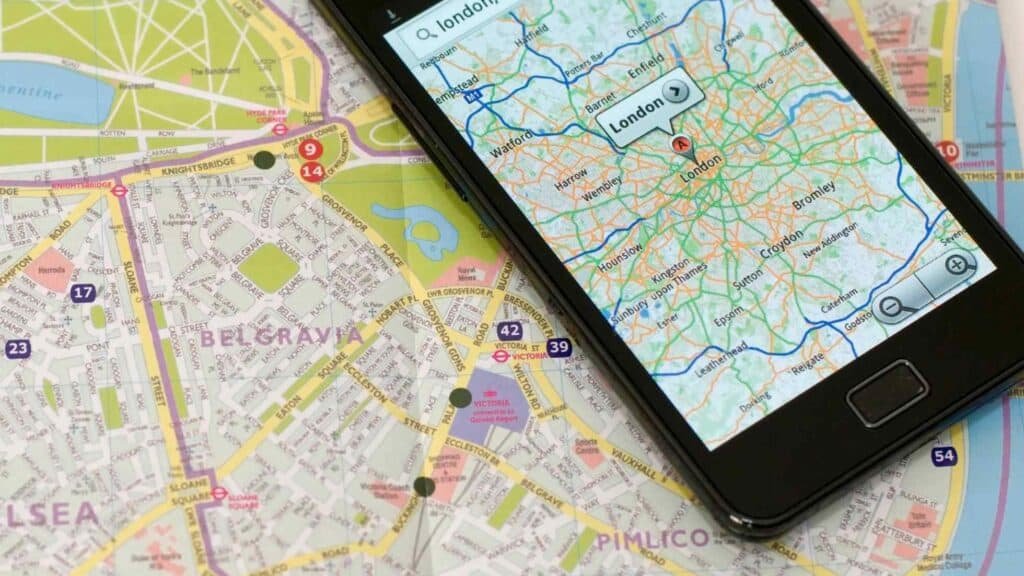 Claim Your Business and Verify Your Business Address
First things first. To get started, you need to claim your business on Google. Why? Because it puts you in control of your business listing and the information about your business that appears on Google.
Head over to Google My Business and create a Google account if you don't have one. Follow the prompts to search for your business, claim it, and verify your business address. 
Google will send you a postcard with a verification code to your physical address, so keep an eye on your mailbox!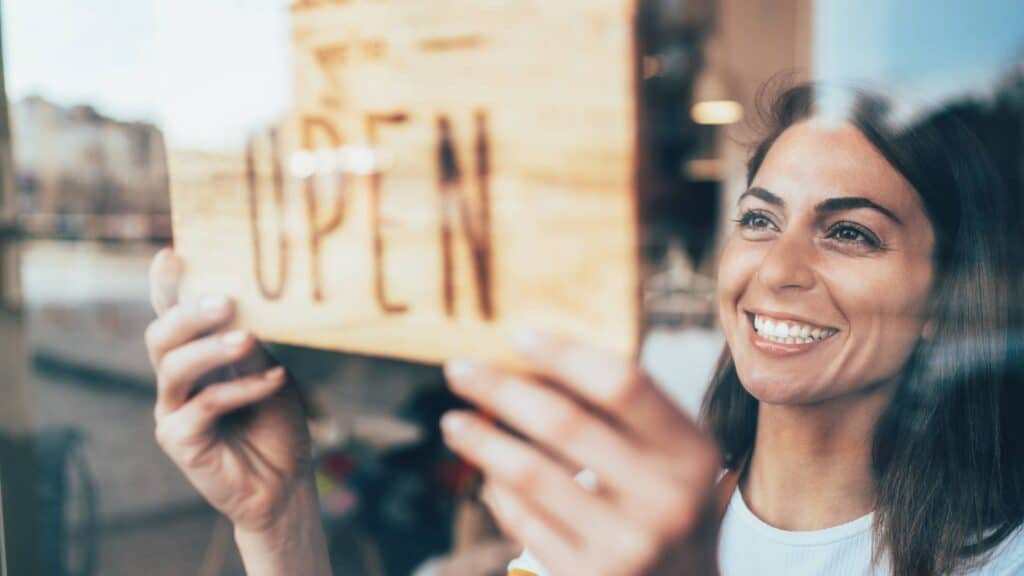 Setting Up Your Google Business Profile: The Basics
Now that you've claimed your company and verified your address, it's time to set up your Google Business Profile. Here's what you need to include:
Business name

: Make sure it's accurate and consistent with how it looks elsewhere.

Phone number

: Provide a local phone number to make it easy for customers to reach you.

Address

: Display your physical address to help customers find you.

Hours

: Include your hours of operation for each day of the week.

Product or service: Describe what you offer to potential customers.

Once you've entered this information, your company will start showing up on Google Search and Maps. But don't stop there! There's more you can do to optimise your profile and stand out from the competition.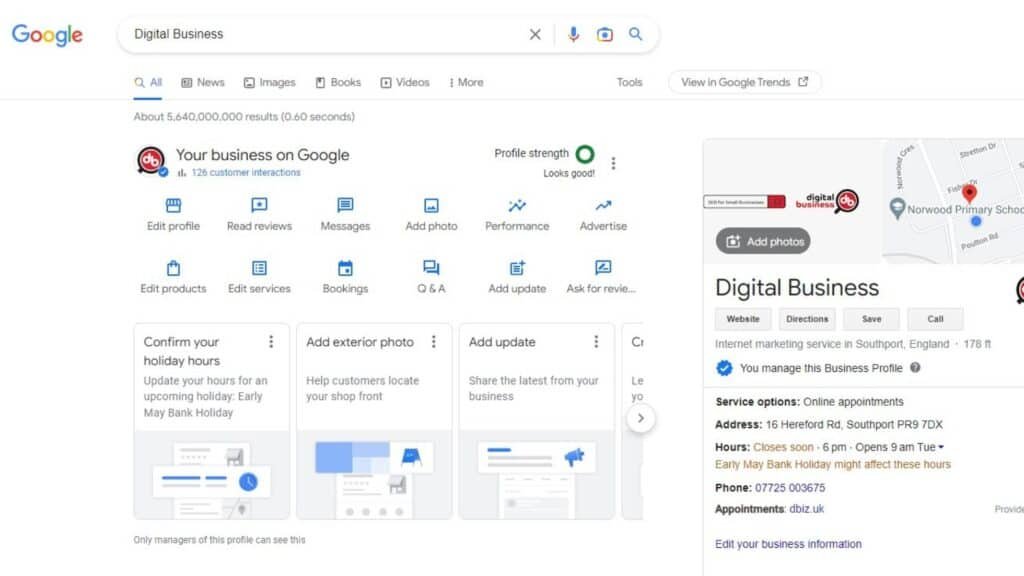 Make Your Google Business Profile Shine: Tips for Success
Add Photos That Showcase Your Business
You know the saying, "a picture is worth a thousand words"? Well, it's true. Adding photos to your Google Business Profile helps potential customers see your company and get a sense of what you offer.
Include high-quality images of your products, services, and location to create a more engaging and inviting experience.
Gather Reviews from Satisfied Customers
Reviews play a significant role in the decision-making process for potential customers. Ask your satisfied customers to leave a review on your Google Business Profile.
Positive reviews can help build trust, credibility, and influence people to choose your firm over others.
Keep Your Information Up-to-Date
It's frustrating for customers when your outfit's hours or phone number changes after they've gone to your location.
Regularly update your Google Business Profile with any changes to your venture, including hours of operation, phone number, and address.
Use Google My Business Features
Google My Business offers various features to help you connect with potential customers. Use the messaging feature to answer questions or provide support directly through your profile.
You can also create posts to share updates, promotions, or news about your company. These features can enhance your online presence and keep customers engaged with your brand.
Track Your Google Business Profile Performance
You've put in the effort to optimise your Google Business Profile, but how do you know if it's working? Check your profile regularly to see if there's room for improvement and make the most of the tool.
Google My Business lets you see how customers use your company profile. The information includes where they found it, what they did, and more.
Use this information to make data-driven decisions and fine-tune your profile for maximum impact.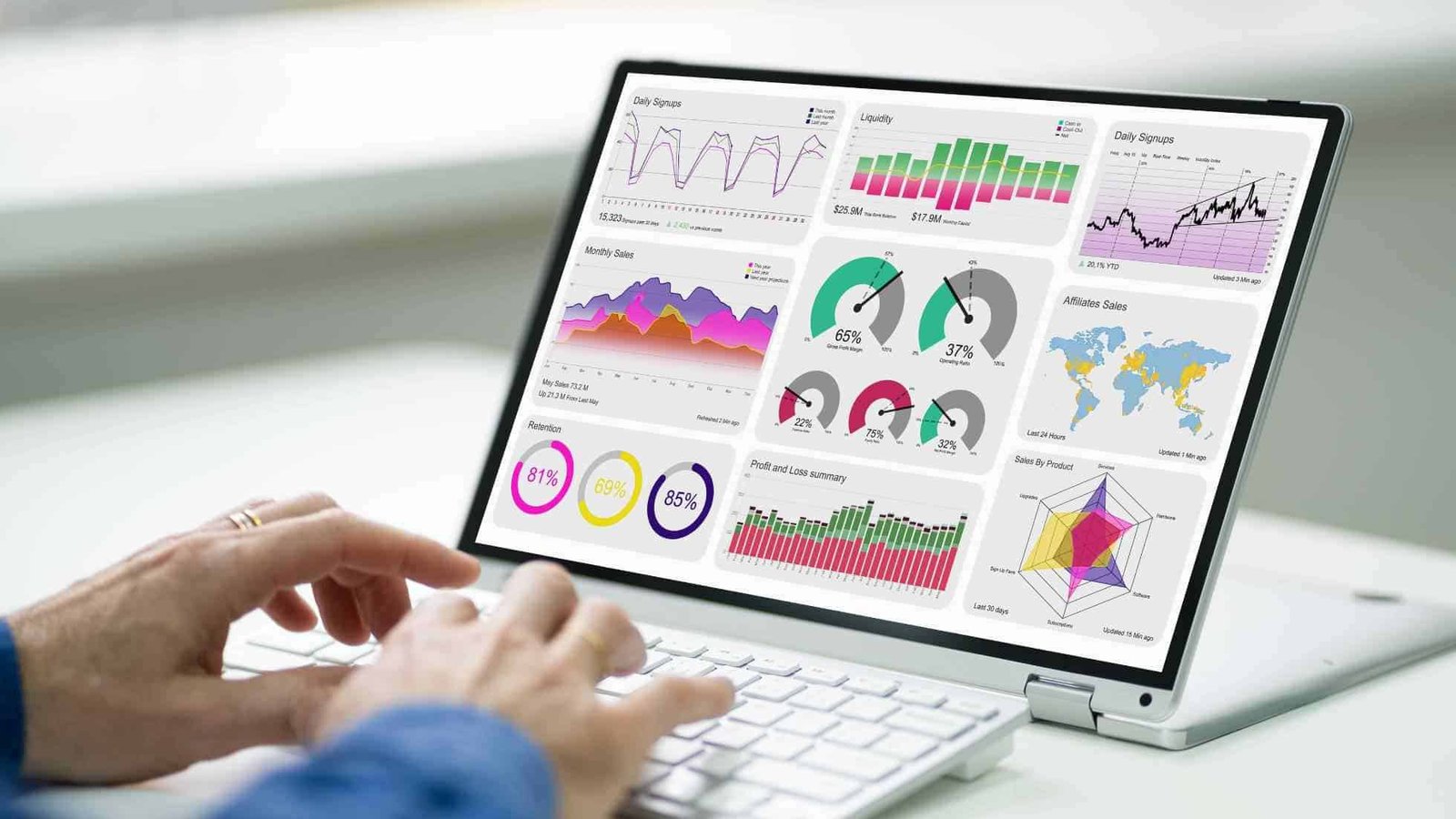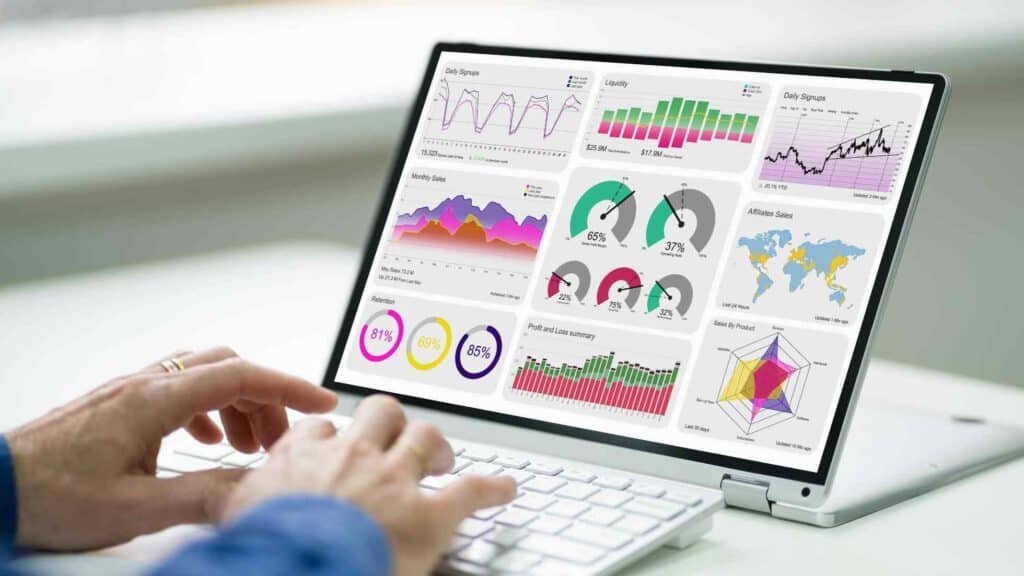 Use Google Business Profile to Boost Local Events and Offers
If your firm hosts events, offers workshops, or has special promotions, your Google Business Profile is the perfect place to spread the word.
Create posts to highlight upcoming events, workshops, or limited-time offers to attract potential customers and encourage them to visit your location.
Build Your Brand with Google Business Profile
Your Google Business Profile is an excellent platform to showcase your brand identity. 
Customise your profile with your brand colours, logo, and consistent messaging to create a strong and recognisable presence. 
This branding consistency helps establish trust with potential customers and sets you apart from your competitors.
Respond to Reviews, Both Positive and Negative
Actively engaging with customers who leave reviews on your Google Business Profile shows that you care about their experiences and appreciate their feedback.
Respond to both positive and negative reviews in a professional and timely manner. For negative reviews, address the issue, offer a resolution, and learn from the feedback to improve your venture.
Harness the Power of Local SEO with Google Posts
Google Posts can help improve your local SEO even further by sharing valuable content related to your business. Share blog posts, how-to guides, or industry news to provide potential customers with helpful information.
This not only enhances your Google Business Profile but also positions you as an industry authority, building trust with your audience.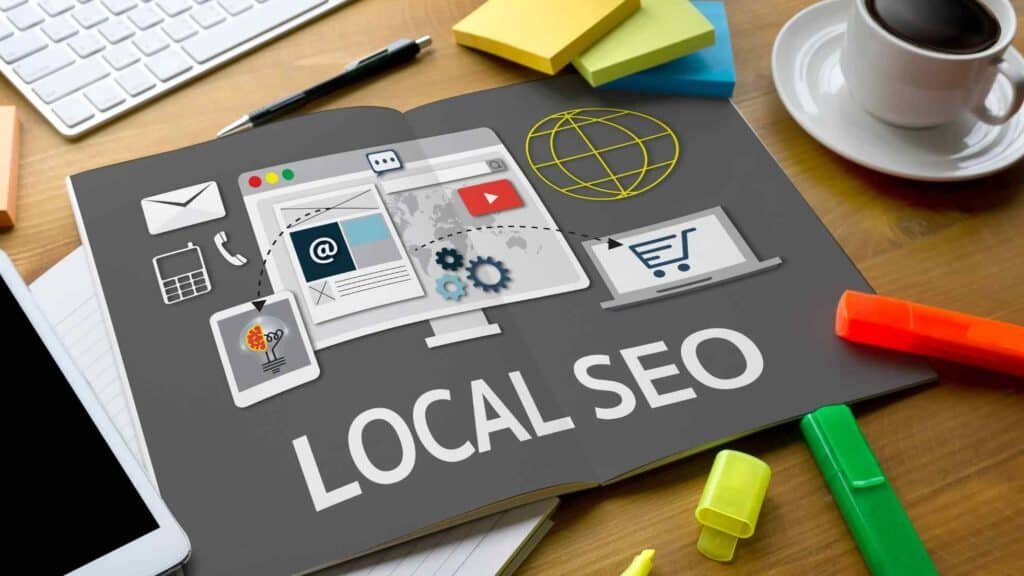 Connect Your Social Media Accounts
Integrating your social media accounts with your Google Business Profile can help you create a cohesive online presence.
By connecting your accounts, potential customers can easily access your social media profiles, giving them more ways to engage with your business and stay informed about your latest updates.
Optimise for Voice Search
With the growing popularity of voice-activated assistants like Google Assistant, Siri, and Alexa, optimising your Google Business Profile for voice search is essential.
Make sure your company information is accurate. Use natural language in your descriptions. And include relevant keywords and phrases to help your business rank higher in voice search results.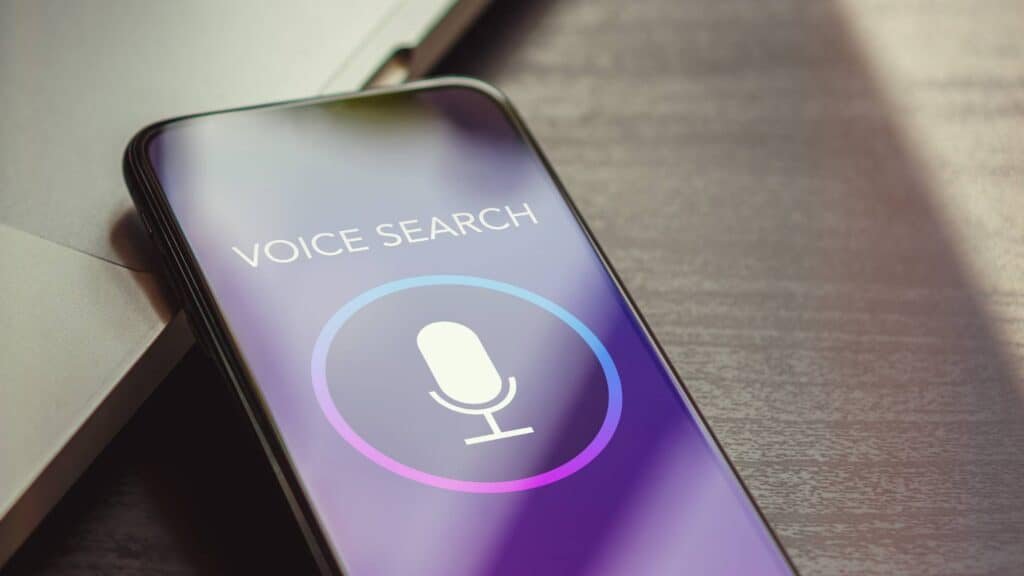 Collaborate with Other Local Businesses
Leverage the power of local networking by collaborating with other businesses in your area. Host joint events, offer exclusive promotions, or share each other's content on your Google Business Profiles.
This not only benefits both firms but also strengthens your local community and encourages potential customers to shop locally.
Take Your Local SEO Game to the Next Level
You've come a long way, but don't stop here. Keep looking for ways to optimise your Google Business Profile and stay ahead of the competition. Stay active, engage with customers, and continually update your profile to reflect your business's current state.
Remember, your Google Business Profile is more than just a listing. It's an opportunity to showcase the best of your business and connect with potential customers.
By optimising your profile, you're taking a significant step toward elevating your local SEO game and driving more business through your doors.
Ready to get started? Let's take your local SEO game to new heights and make your enterprise shine on Google!